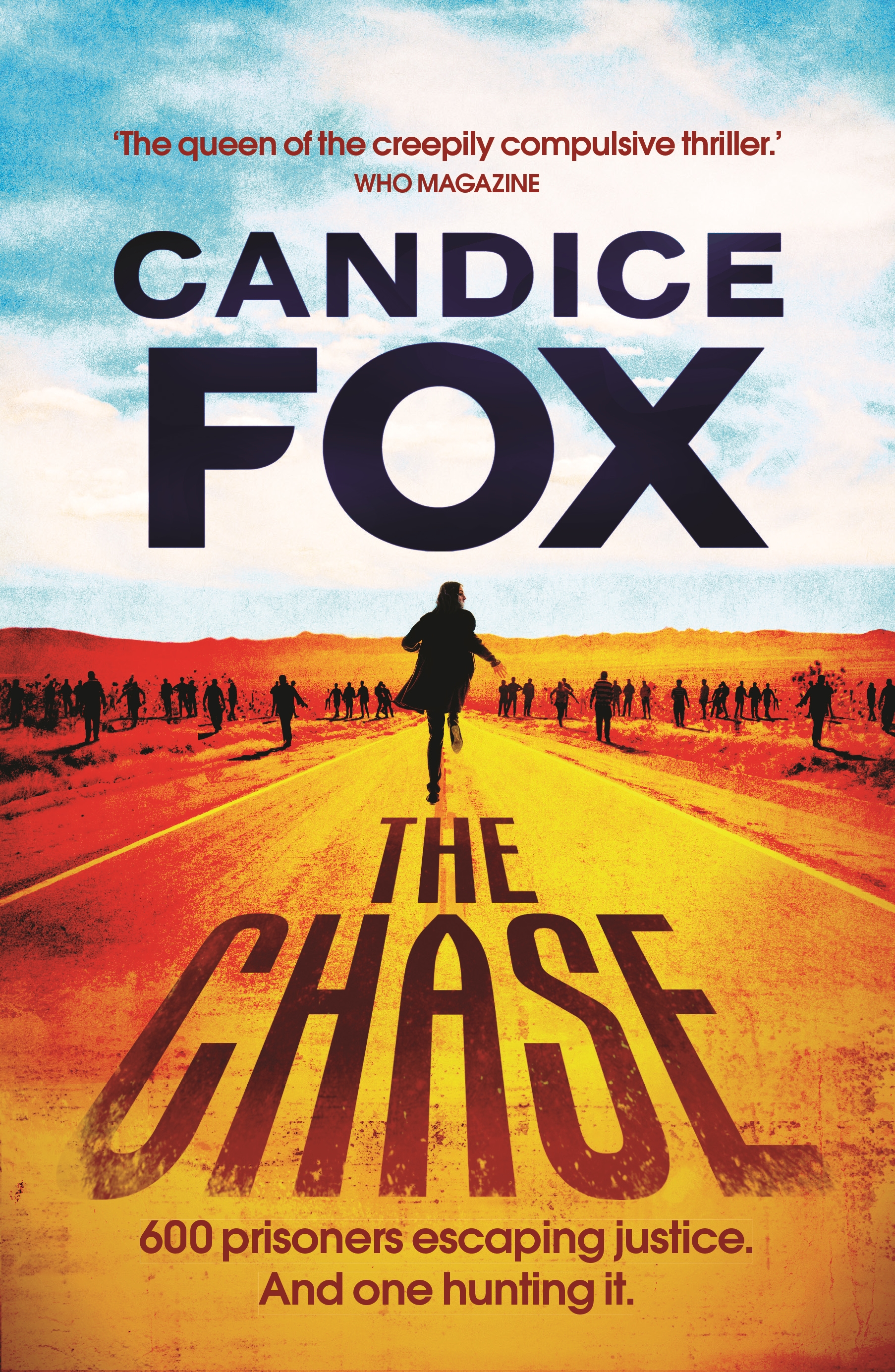 The new novel by New York Times #1 bestselling author Candice Fox is an electrifying cat-and-mouse thriller set in the Nevada desert.
Candice Fox has been described by the Sydney Morning Herald as 'one of Australia's finest new gen crime writers' and her latest novel is another thrilling ride, as a mass prison breakout lets loose 650 of the country's most dangerous prisoners.
'Are you listening, Warden?'
'What do you want?'
'I want you to let them out.'
'Which inmates are we talking about?'
'All of them.'
When more than 600 of the world's most violent human beings pour out from Pronghorn Correctional Facility into the Nevada Desert, the biggest manhunt in US history begins.
But for John Kradle, this is his one chance to prove his innocence, five years after the murder of his wife and child.
He just needs to stay one step ahead of the teams of law enforcement officers he knows will be chasing down the escapees.
Death row supervisor turned fugitive-hunter Celine Osbourne is single-minded in her mission to catch Kradle. She has very personal reasons for hating him – and she knows exactly where he's heading . . .
Published 30 March 2021 |  Publisher: Penguin Random House  |  RRP: AUD$32.99
Buy it at: Dymocks |  Booktopia |  A&R  |  Abbey's  |  QBD
My Blurb (5 / 5 stars)
I'm going to be upfront and state that this is so totally going to be a very bias review. I have read all of Candice Fox's books and loved every one of them. I especially love the quirky Aussie flavour her books are steeped in. And yet, even as this one is far away from our shore (Nevada desert) and did not include any Aussie characters ):): it did not detract from my enjoyment of this novel. 
The book description described of a prison break (not one, not two, but ALL of the inmates) and the subsequent hunts to put them all where they belong. It is such intriguing & thrilling concept (even if a little bit outlandish) and the story did not disappoint. The Chase was a compelling read with a well-sustained suspense to pull the reader to continue reading right through to the end.
There is a large number of casts in this novel and while at first I struggled with the names and remembering who they are, a couple of the characters are very memorable and after a few chapters, I found that the flow of switches between characters to be quite smooth and easily followed. Add to this, there were twists and turns peppered throughout each chapter that keep readers flipping pages.
I do believe that Fox specialised in crushed down but loveable and strong female characters but in this particular novel I also feel that she's got the creepy psycho vibes down pat. It's hair raising stuff! I guess visiting serial killer on death row paid out! I was amazed by how many baddies in this story and each with his own brand of monstrosity; they are all so brilliantly crafted. 
The Chase is a fast-paced, high-octane thriller that you can't help but want for more. I'd highly recommend that you have set aside hours to read this because it's not one you'd want to stop even for a minute.
My thanks to Penguin Random House for this paperback copy of book in exchange of my honest thoughts
About the author
Hades, Candice Fox's first novel, won the Ned Kelly Award for best debut in 2014 from the Australian Crime Writers Association. The sequel, Eden, won the Ned Kelly Award for best crime novel in 2015, making Candice only the second author to win these accolades back to back. Her subsequent novels – Fall, Crimson Lake, Redemption Point and Gone by Midnight – were all shortlisted for the Ned Kelly Award.
In 2015 Candice began collaborating with James Patterson. Their first novel together, Never Never, set in the vast Australian outback, was a huge bestseller in Australia and went straight to number one on the New York Times bestseller list in the US, and also to the top of the charts in the UK. Their later novels – Fifty Fifty, Liar Liar, Hush Hush and The Inn – have all been massive bestsellers across the world.
Bankstown born and bred, Candice lives in Sydney.